Spring is taking forever to properly arrive, and more cold weather is due. I've sown various seeds, and even have a few seedlings, but spring (let alone summer) feels like years away!
Which makes me dream of last summer and its various adventures, especially our week in Latvia in late July / early August. We had gone for a wedding at the end of the week, and made a really wonderful week's holiday out of it.
Latvia shares a lot of the same wildlife species as the UK, so I saw a lot of very familiar species – blackbird, robin, house sparrow, various butterflies and other insects. However, there it is just different enough for there to be some exciting new species – some of which I managed to identify while in Latvia, and some of which I am still puzzling over!
I won't go through everything we saw, but here are a few of the species we saw: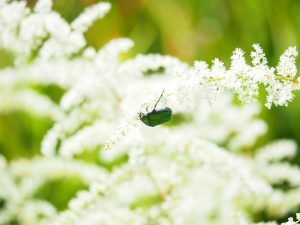 Rose chafer (Cetonia aurata).
Spotted in a park in Riga city, also found in the UK.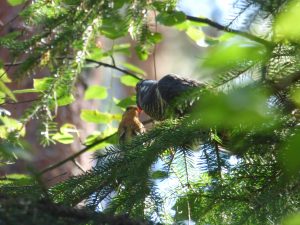 Robin feeding a juvenile cuckoo (Erithacus rubecula / Cuculus canorus)
Seen in Kemeri National Park. Both found in the UK, but robins are rarely a host in the UK.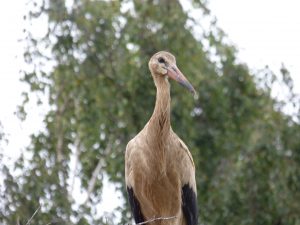 White stork (Ciconia ciconia) – very grubby looking!
Spotted somewhere between Kemeri and Sliteres National Parks. Not found in the UK.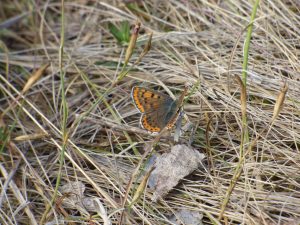 Sooty copper butterfly (Lycaena tityrus).
Seen near Kolka Point. Not found in the UK.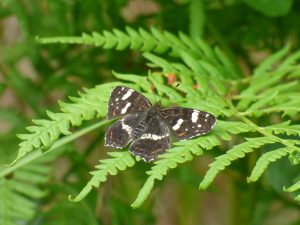 Map butterfly (Araschnia levana f. prorsa).
Seen near Kolka Point. Not usually found in the UK, any sightings are normally released individuals.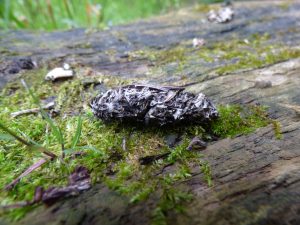 Otter spraint (Lutra lutra).
Found in Guaja National Park – even in a different country, I can't help finding otter spraint!
https://meganshersby.com/wp-content/uploads/2018/03/P1330380.jpg
3456
4608
admin
http://meganshersby.com/wp-content/uploads/2016/11/weblogo-300x138.png
admin
2018-03-24 22:34:49
2018-09-06 19:33:38
Dreaming of summer - Latvian wildlife