A few days of sunshine and it feels like spring could actually be on its way!
I counted five 7-spot ladybirds (Coccinella septempunctata) in a Bedfordshire garden at the weekend, basking in the weak warmth radiated by the sun. They may regret waking from their slumber, it's meant to be cold again in the next few days!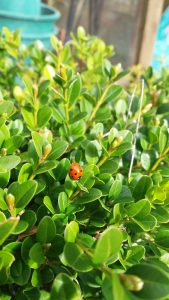 Signs of spring continued during a visit to Irthlingborough Lakes and Meadows, where I spotted (and ate) my first hawthorn (Crataegus monogyna) leaves of the year. I'm also pretty sure I saw some nesting material being carried by a long-tailed tit (Aegithalos caudatus) – hard to tell as it was distant and fast-moving, standard behaviour for long-tailed tits!
The refreshing walk also included sightings of shoveler (Anas clypeata), some black-headed gulls (Chroicocephalus ridibundus) coming into their summer plumage and I even found some lovely otter spraint (Lutra lutra). It wasn't very fresh, but it still definitely stank of fish / musk / jasmine!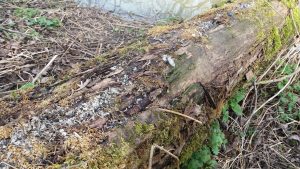 I think the recent snow and/or rainfall had quite an effect on the reserve! It felt a bit like walking through the dead marshes from Lord of the Rings. I half-expected a ring-wraith to fly overhead on a fellbeast.
With the wish that spring is around the corner, I've sown a few vegetable seeds (in peat-free compost, but in plastic pots). It's probably too early, and they'll either not germinate or die in the frost, but I live in hope.
https://meganshersby.com/wp-content/uploads/2018/03/20180311_122237-e1521058416156.jpg
4128
2322
admin
http://meganshersby.com/wp-content/uploads/2016/11/weblogo-300x138.png
admin
2018-03-14 21:07:59
2018-03-14 21:07:59
Wistful thoughts of spring