This post originally appeared on the A Focus On Nature blog on 24th December 2016.
Welcome to our 2016 Advent Calendar series (#AFONAdvent)! This year, our theme is "The Gift of Inspiration". For each day, one of our members has written a blog post about someone who has inspired them, and how that inspiration has lead to them being where they are today. Each member is a shining example of a young person who is acting Now for Nature. We hope that you enjoy the series and have a Merry Christmas and a Happy New Year!
I hadn't realised what a difficult challenge I had set the writers in this Advent series until it came to writing my own post. Should I opt for my parents, as they brought me up as an outdoors child – kayaking, hiking, watching birds? Or the legendary David Attenborough for all the reasons ever? What about colleagues from my career so far? I have certainly been inspired by them!
I needed to be logical about this and follow the the Now for Nature theme. What am I doing right now for wildlife and the natural environment that has been inspired by a particular person? And then there was only one choice, and you all know who she is – AFON's founder and former Creative Director, Lucy McRobert.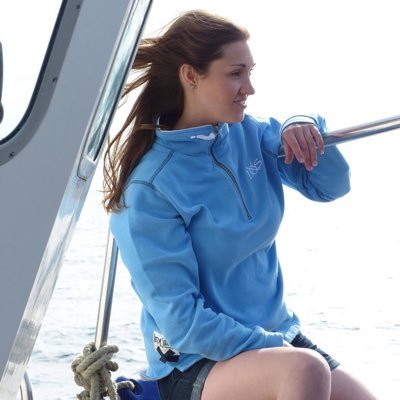 I first met Lucy at the AFON conference in 2014 and I was immediately impressed by her energy, enthusiasm and drive. Here was someone that was truly making a difference. Through her work, AFON has grown to be the largest youth nature network in the UK, with members invited to the launches of reports, to give presentations at conferences (including Susan Jones speaking as the support act to David Attenborough) and consulted by conservation organisations on how best to engage young people.
Members of AFON are part of a special community and network, providing support and enabling confidence. I don't just say all this for the sake of it – I speak from personal experience. I wouldn't be who I am or where I am today without being part of AFON.
Some of the AFON members, at Birdfair 2016. (c) Stephen Moss
It isn't just Lucy's AFON work that inspires me. In her employment as Communications Manager for the Wildlife Trusts, she has run the inspirational 30 Days Wild campaign, brightened up the social media accounts of the Wildlife Trusts (including "salacious live tweets during Springwatch and Autumnwatch" – Adam Cormack's words, not mine), been a key part in the campaign to protect the Nature Directives, written a range of fabulous articles, and generally been an inspiration and a supportive colleague to those she works with.
On a personal level, Lucy has been an inspiration as well. I am thrilled and honoured to count as her one of my close friends. She is an excellent and no-nonsense birder. Her unbridled passion for wildlife, exemplified by having her hen do on the Isles of Scilly, has reminded me that it is ok to let my own passion shine through.
Lucy's hens on the Bryher, twitching a Snowy Owl which is theoretically in the photo as well (c) Megan Shersby
Prior to the Snowy Owl, we also twitched an Iberian Chiffchaff on Tresco (c) Megan Shersby
Lucy McRobert's inspiring influence has led me to pursue a career in communications. This career path was first prompted my Skills for the Future traineeship with Dorset Wildlife Trust (funded by the Heritage Lottery), and it has been a growing part of my life as I have tried to include it as much as possible within each successive employment role.
In August 2015, I became the Online & Social Media Manager for A Focus On Nature – a role that has been thrilling and challenging in equal respects. From planning the launch of the Vision for Nature report (FYI, the hashtag trended on Twitter, one of my proudest achievements), to acquiring review copies of books for our members to review, through to co-ordinating the Advent Calendars – this role has kept me incredibly busy and I have gained so much from it.
As a committee member, I am also involved with the running of AFON which has included sourcing different opportunities for our members, organising the occasional event, representing AFON at workshops and conferences, and generally trying to help with the exponential growth and wonderfulness (yes that isn't a word, but I'm using it) of the group.
And now, I'm moving into the next stage of my communications career as an assistant at a wildlife magazine!
Megan Shersby at RSPB Ham Wall (c) Andrew Kerwick-Chrisp
I truly believe that if it hadn't been for Lucy McRobert's influence within my life, both professionally and personally, I wouldn't be embarking down this wonderful road. So I have one thing left to say – thank you Lucy.
Lucy at Birdfair 2016, apparently working? (c) Zoe Broughton
https://meganshersby.com/wp-content/uploads/2017/01/lucy-twitter-profile-pic.jpg
400
400
mgshersby
http://meganshersby.com/wp-content/uploads/2016/11/weblogo-300x138.png
mgshersby
2016-12-30 07:00:25
2017-03-15 17:24:36
Lucy McRobert to NowforNature